Farmer Veteran Coalition Member Rebate
Customer instant rebate for Farmer Veteran Coalition members.
Customer must be a member of Farmer Veteran Coalition (FVC) to qualify. For veteran to apply for FVC membership, please go to website: www.farmvetco.org.
Customer Instant Rebate
| | |
| --- | --- |
| Series | CIR |
| Z, F, W, VS | $100 |
| V, BX, B, L, DM, TE, RA | $200 |
| M, SL, DMC, RB | $300 |
| MH, K, R, S | $500 |
Offer Duration
Available Jun 04, 2023 - Dec 31, 2023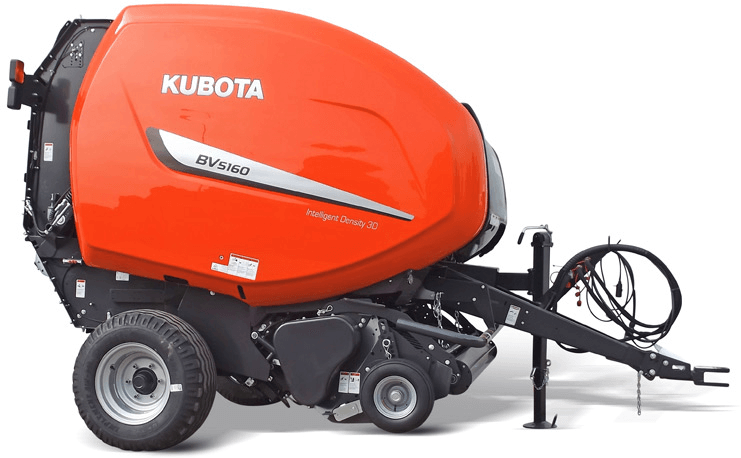 KUBOTA BV SERIES - NEW HAY TOOLS PURCHASE SPECIAL OFFERS
Up to 0% A.P.R. for 48 Months on your new Kubota BV Series!
0% A.P.R. for 48 Months with 0% Down

1

OR
0.99% A.P.R. for 60 Months with 0% Down1 OR
2.99% A.P.R. for 72 Months with 0% Down1 OR
5.49% A.P.R. for 84 Months with 10% Down1 OR
1. Customer instant rebates are available on cash or standard rate finance purchases of new Kubota models as indicated above from participating dealers stock. Rebate is not available with 0% A.P.R. or other promotional financing. Some exceptions apply. Offer expires 6/30/23.

**© Kubota Tractor Corporation, 2023. $0 Down, 0% A.P.R. financing for up to 48 months on purchases of new Kubota BV and DMC series equipment from participating dealers' in-stock inventory is available to qualified purchasers through Kubota Credit Corporation, U.S.A.; subject to credit approval. Some exceptions apply. Example: 48 monthly payments of $20.83 per $1,000 financed. *$2500 Loyalty discount on each new BV purchased is available to retail customers who have purchased new Kubota serialized based units from 2013 or newer. Loyalty discount excludes National Accounts and cannot be combined with Competitive or High Profile discounts. Some exceptions apply. Offer expires 06/30/23. Terms subject to change. This material is for descriptive purposes only. Kubota disclaims all representations and warranties, express or implied, or any liability from the use of this material. For complete warranty, safety and product information, consult your local Kubota dealer and the Owner's Warranty Information Guide for the Kubota limited warranty on all products. For the complete disclaimer, go to KubotaUSA.com/disclaimers and see the posted disclaimer.
Offer Duration
Available Jun 04, 2023 - Jul 01, 2023
Email Us
Fields with asterisks* are required.